Prices
Residential Steam Carpet Cleaning ~
State-of-the-art, van-mounted steam cleaning units with the revolutionary Rotovac power wand system.
$150
cleans the first three areas and
$40
cleans each additional area
Living rooms are considered one area unless they are over 400 SF.
A living room dining room combination is considered as two areas.
Any bedroom, office or den is considered an area.

​

$150 first three areas
$190 first four areas
$230 first five areas
$270 first six areas
$310 first seven areas
$350 first eight areas
$390 first nine areas
​
​Stairs are
$3
each step and
$8
per landing
Hallways under eight feet are
$20
and
$40
for over eight feet.
​There is an additional charge for urine problems and other extraordinary stains or problems.
​Call for more details, call
346-4000
​​​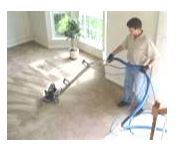 Commercial Carpet Cleaning ~
We employ the Roto Vac rotary extractor, the ultimate tool for cleaning commercial-grade carpets.
​​
Prices are .15 to .20 psf. depending on size and condition.

$95
for cleaning a couch,
$75
for love seat and
$55
$15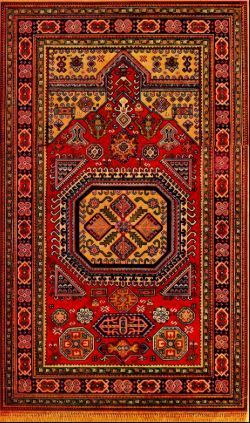 Rug cleaning ~ 
Yes, we can clean your area rugs. Most nylon, polyester, and olefin area or entry rugs right at your
​
​

Natural fiber rugs price range from 
$1 psf. to $2.50 psf.
 plus extra cleaning solutions
depending on the condition of the rugs.
Synthetic rugs price range from 
$.80 psf. to $2.00 psf. 
plus extra cleaning solutions
depending on the condition of the rugs. Extra serious urine problems could cause prices
 Stain Guard Fiber Protection ~

The newest technology in fiber protection is fluorochemical fiber protection. It repels liquids and is extremely effective in protecting your traffic areas from soiling.
​
Carpets-
$30
for large rooms,
$15
for small rooms.
$16
for couch &
$10
for chair.
Odor elimination ~
With the new technology in improved chemicals and equipment, odor elimination has become much more effective and less expensive.
Cost depends on type and severity of odor problems. Free estimates are available.   
Click here for more information on odor elimination
​​
Emergency flood service ~
Time is of the essence in emergency flood service. The carpets need to be dried before bacteria starts to grow and compounds your problems. Our powerful and high-tech equipment can dry your carpets quickly and prevent further damage.
$85 per hour for labor and there is a cost for overnight use of machines such as dehumidifiers and floor fans. Our price is much less than most companies. We refuse to price gouge just because you have an emergency!
Click here for more information on flood service